Smile harmony through the correct alignment of teeth
---
If you are not happy with your crooked or maligned teeth than answer for you is Orthodontic treatment (Visible or Invisible Braces).

Orthodontic is the speciality which deals with the correction of crooked and maligned teeth and jaw bones. Its aim is to preserve the smile harmony through the correct alignment of teeth, bone support, lips and facial balance. Crooked teeth are hard to keep clean and can be lost early due to decay and periodontal disease.

At Dentafix Panchkula (Dental clinic in Panchkula) and Dentafix chandigarh (Dental clinic in Chandigarh) for crooked teeth we deal in both type of treatment options i.e Visible or Invisible Braces based on the requirement.
---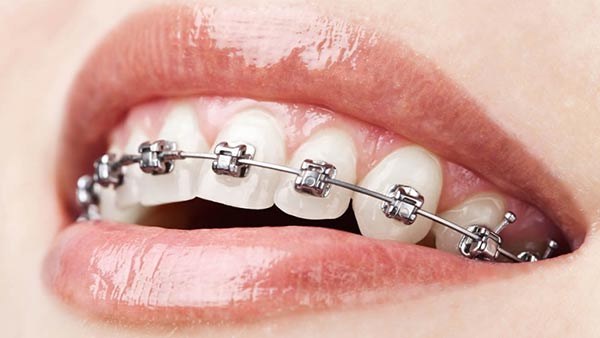 Metal Braces
---
Metal Braces are very strong and can withstand most types of treatment. They consist of very small Metal Brackets that are glued on your teeth. A metal wire is attached to the brackets and held by ligature.
Pros.
Affordable
Fastest treatment time
Strong and rarely break
Don't stain

Pros.
More visible than any other braces.
---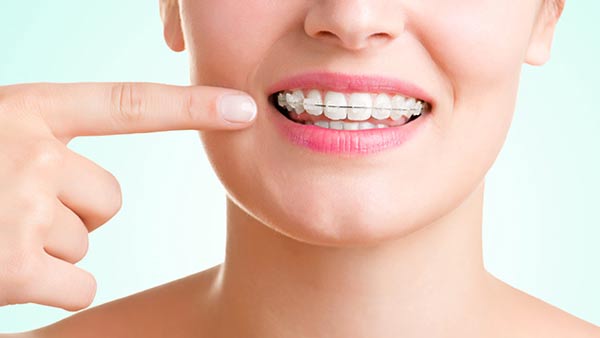 Ceramic Braces (White Color Braces)
---
Ceramic Braces (White Color Braces) Ceramic braces are made up of tooth color material when placed or glued on the teeth they blend with the color of the teeth and make them less noticeable than metal braces.
Pros.
Less noticeable than metal braces
Pros.
More chances of breakage
Treatment can take few more months as compared to metal braces
Invisible Braces/ Clear Aligner
---
Clear aligners straightens teeth using a series of nearly invisible, removable aligners that are customized specifically according to your teeth size and shape. As you start using aligner you need to change the aligner after every 2 weeks, your teeth will correct little by little every week gradually moving towards the desired final position.

Pros:
Invisible
Customiszed
Removable
Effective
Comfortable